Wall Clock Decals
Shop Peel & Stick Wall Clock Decals
A wall clock decal is a modern décor idea where function meets fashion. These self adhesive wall clocks are a contemporary conversation piece, with a unique wall decal design creating an engaging framework for a working clock. Have fun with your décor, these modern clocks are a creative way to keep track of time.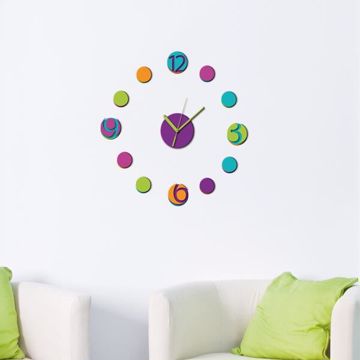 Keep track of the time with this groovy clock decal! Created from a soft rubber material that gives it a 3-D effect, the Colorful Clock is a trendy wall statement. From your kitchen to your bedroom, this versatile foam sticker is stylish and fun. Comes on two 12.2-in x 4-in sheets and includes 13 total pieces.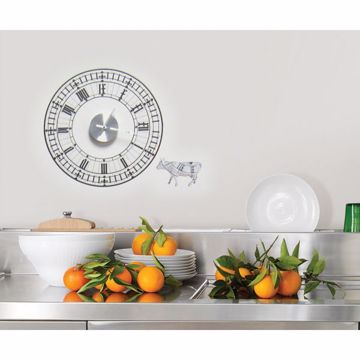 Strike the wall with Big Ben wall sticker. Bring a rich piece of history to your walls. This pack comes on a 27.6-in x 11.8-in sheet and contains 3 pieces.