Room Previewer
SEE WALLPAPER DESIGNS IN YOUR OWN ROOM INSTANTLY.
Simply upload a photo of your space, or utilize one of our pre-loaded test rooms, and select your chosen wallpaper.
Cutting-edge AR technology will render and scale your chosen design onto each selected wall – and even allows you to trial multiple patterns and colors at one time!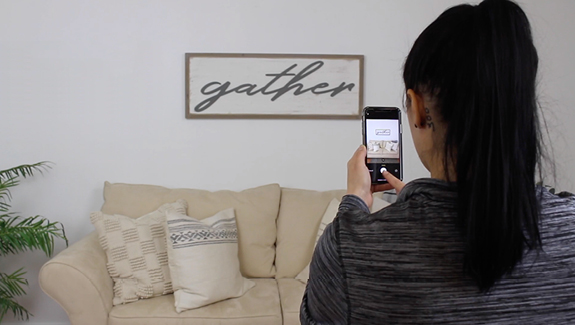 1. Take a picture with your phone or use one of our rooms.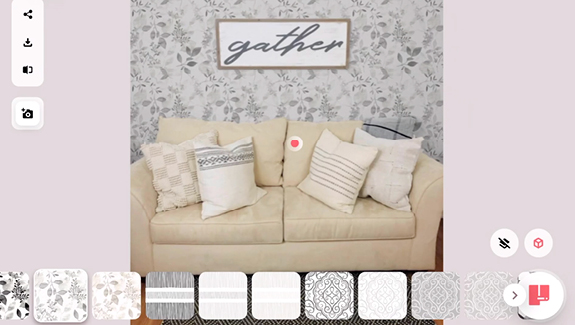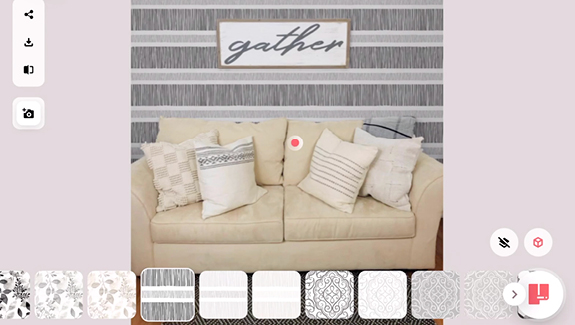 3. Switch patterns in a blink of an eye.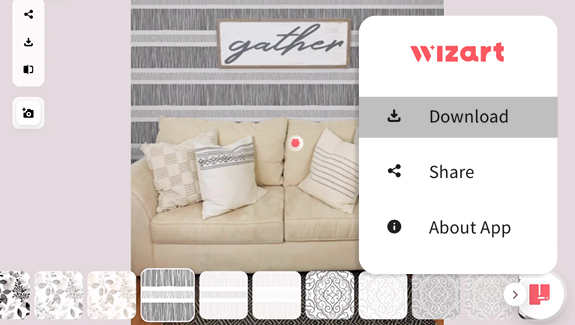 4. Save or share your photo on social media.
No Apps. No Downloads Required!