Jonathan Adler Zodiac Dry-Erase Boards
WallPops Zodiac Dry-Erase Message Boards by Jonathan Adler are destined for you! With happy-chic and colorful designs for each of the astrological signs, these dry-erase boards add a sassy splash of personalized style to your walls. Your inner diva will shine and your stars will align with these haute horoscope decals, complete with a j'adorable dry-erase marker.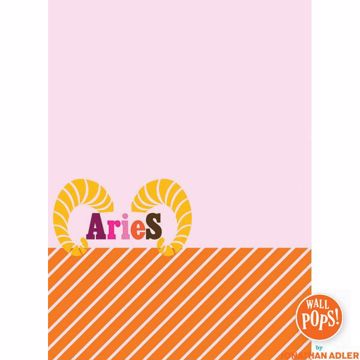 Adventurous and impulsive, Aries shall embrace this dry-erase message board with zealous abandon! Luscious orchid and orange make it look fabulous, you make it look smart. Comes with a dry-erase marker and boundless potential. Dry-Erase board is 17.75-in x 13-in and as always WallPops are repositionable and totally removable.